Providing a choice of work shoes to your staff that focuses on health and wellbeing instantly attracts staff, improves productivity and gains control of footwear compliance. Are you looking at how footwear can become a smart investment?
Providing a choice of work shoes to your staff that focuses on health and wellbeing instantly attracts staff, improves productivity and gains control of footwear compliance. Are you looking at how footwear can become a smart investment?
Sodexo provides catering, facilities management, employee benefits and personal home services to 100 million consumers daily in 56 countries. They focus on the tangible, the real, the concrete improvements, day after day, for millions of people, we have a big impact not only on individuals but also on society and the planet.
Why David Mulcahy was instantly attracted to using WearerTech >
The idea that a pair of provided work shoes, that are used by Sodexo staff every day and often taken for granted by companies, can do you good and reduce pain was an instant attraction for David.
He recognised that many of the Sodexo staff were spending more time in their provided safety shoes than out need to be choosing a shoe that they feel happy and comfortable with.
"Slips and falls are a huge issue and making sure that the principle safety element being non-slip as well as all of those advantages around helping correct posture etc only means that this is a great shoe to work with and we're committed to making sure we expand that."
Reducing slips, trips and falls
In our early conversations with David and the health and safety teams, it became apparent that slips and falls were a huge issue and one that Sodexo was prioritising to resolve.
They put a big emphasis on safety, starting all their internal meetings with a safety moment so having non slip soles were a principal safety element. The fact that are shoes are not only SRC rated, approved by HSE with a 5* grip rating as well as all the advantages around comfort and reducing pain meant that they had to explore further.
Control over the purchasing of the footwear category
When looking into the footwear category in more detail, Sodexo found that many sites weren't using the shoe offering that had been set up by procurement. They were buying products that hadn't been approved by Health & Safety and at retail prices.
It was becoming difficult to control without a comfortable option that staff were prepared to wear.
""I bought my own shoes because I didn't find the offered styles comfortable enough for the length of time I needed to wear them." - Feedback from the trial
Suitability of shoe offering for the job roles within Sodexo
The feedback that a lot of the culinary and operations team received and they could see themselves that the shoe offering that was currently available to purchase was much more suited to the engineering/construction industry and job roles, so for the softer FM roles which make up a majority of the Sodexo staff the shoes were bulky, heavy and uncomfortable.
"Sleek appearance and very slimline which is great - no more clumpy work boots!" - Sodexo Trial Candidate
Excellent trial results justified the decision that at some of the Sodexo sites, it was initially a higher cost. However,the value over a period of time was less due to the higher durability of our shoes and the difference it made to staff in their performance and attitude as well as increased compliance and employee engagement. Here's a snapshot of the results >
said that their working day had improved
all candidates said they would continue to wear the shoes
These trial results justified Sodexo's decision to implement WearerTech footwear as a smart investment that would provide the company with value.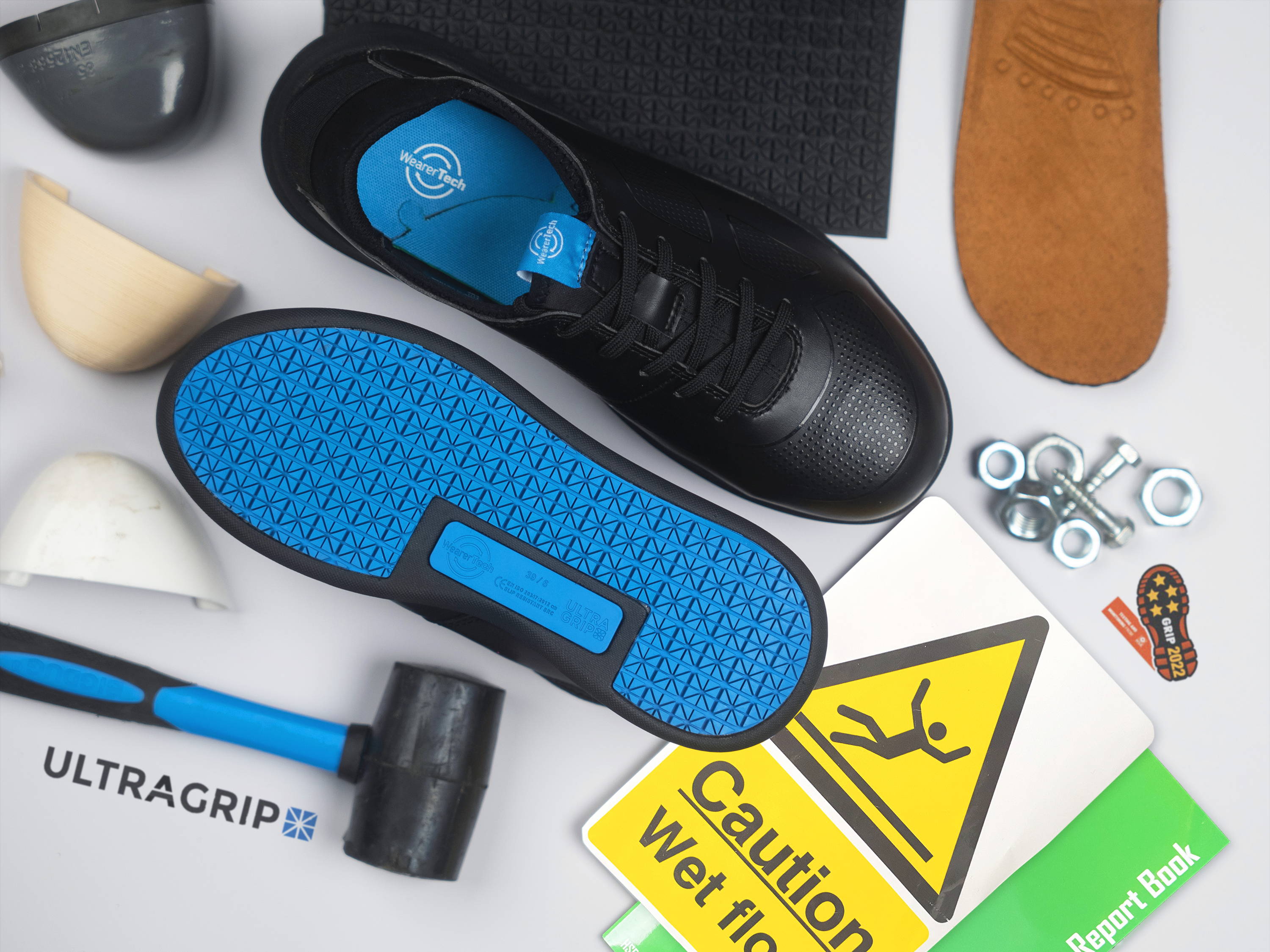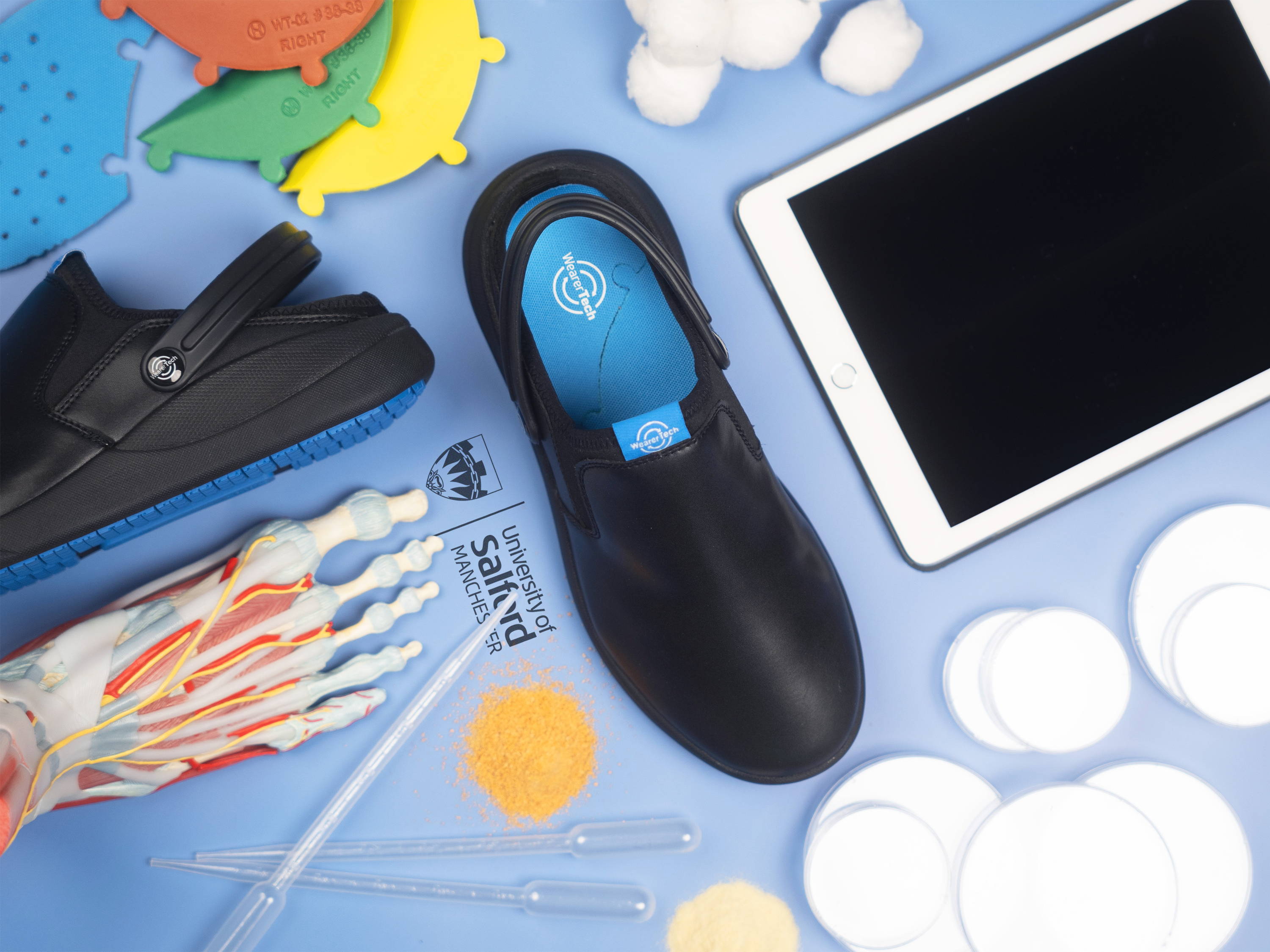 Focusing on health and wellbeing for their staff
Increases productivity & employee engagement

Seen as an employer who demonstrates care
Offering a variety of styles to their staff
Allows the employer to choose what suits them

Increases compliance
We engage in partnerships as we believe that they yield the most. We spend time understanding your problems, your needs, your challenges and then focus on finding a solution for you.
It's what makes us tick, knowing that we're improving the lives of people on their feet all day and we genuinely care. That's why Sodexo set up a partnership to maximise our support:
1. We have a system in place where we dropship directly to Sodexo sites minimising lead times
2. We are in weekly communication with Sodexo - communicating any changes to supply etc
3. We get involved in Sodexo's internal events - attending, sponsoring competitions and bringing support right down to site level
Enough from us. What do the Sodexo Staff have to say about this?
Let's take a look at some of the sites on the ground that are experiencing the WearerTech comfort and how it's going >
"Our challenge used to be getting our cleaning staff to wear safety/slip-resistant footwear, now we provide WearerTech, that's not a challenge anymore!"
"It has taken all the moans away about comfort!"
Neil Atkins, Corporate Services
"It's great having a footwear offering that is no longer difficult to enforce - as people love them!"