We've created a rubber compound recipe and coupled it with patented non slip technology. This technology has been developed with non slip experts and well renowned tyre manufacturers to ensure that we protect you at an optimum level.
Joining up with Avon Tyres.
It's obvious that tyres that you use on your car has got to grip to the road to keep you safe. Well that's why we've teamed up with Avon Tyres to help us increase our understanding of rubber, and how it can be manufactured to optimise its performance in the different environments that our shoes are used as a result in our UltraGrip® slip resistant, non slip footwear solution.
What makes our slip resistance unique?
1. Large channels allow fast dispersion of fluids and particles
2. Different depths within the tread pattern provide resistance to sliding on different surfaces and in different situations.
3. The heel strike at the back of the shoe is angled at 7 degrees meaning that as wearers put their foot down, slip resistance is introduced instantly at the first point of contact.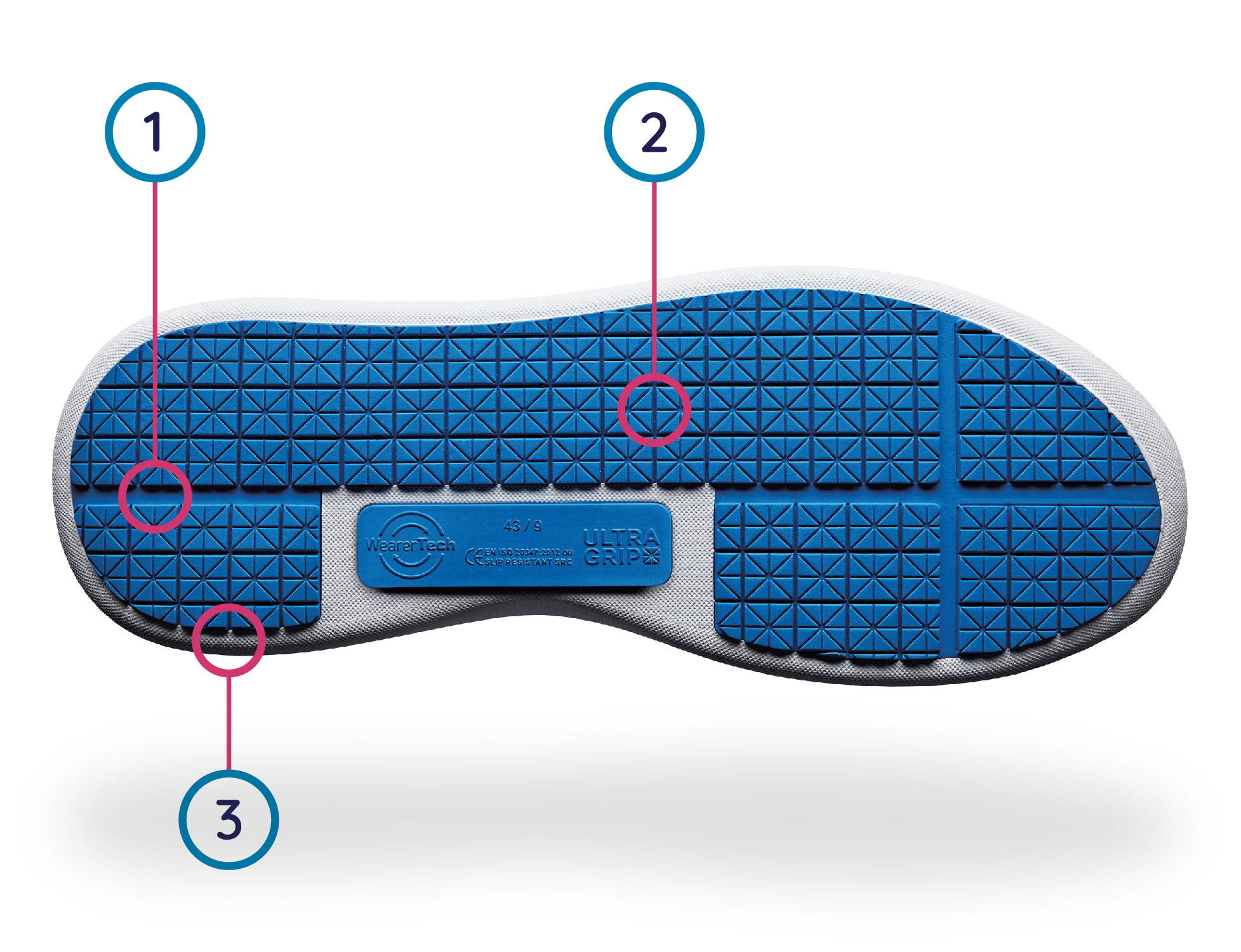 What do the wearers think?
We asked our wearers for some feedback on our UltraGrip non slip soles, overall the results were that the grip is amazing and they are really durable. Take a look >
said that grip performed met or exceeded their expectations
predicted the non slip sole had a longer wear time than initially expected
of wearers expect them to last 9-21 months
predicted a longer wear time than their previous shoes